Lebanese philanthropist Lynn Zovighian explains why we need to invest in data, allow communities to have an authentic voice, and develop local solutions.
For close to a decade, I have been working with some of the MENA region's most impoverished and marginalised communities in Lebanon, Saudi Arabia, and Iraq, and it has been a steep learning curve. Their realities have taught me that even a deep sense of empathetic giving cannot do enough good.
They have also taught me that as philanthropists, social investors, and peacebuilders, we urgently need to challenge the accepted donor-led approach to programming and build a deeper sense of mindfulness and humility in our giving endeavours.
There are many methods and values that can guide philanthropy, but for my team and I at The Zovighian Partnership (ZP), we follow three core rules to ensure our giving is as ethical and effective as possible.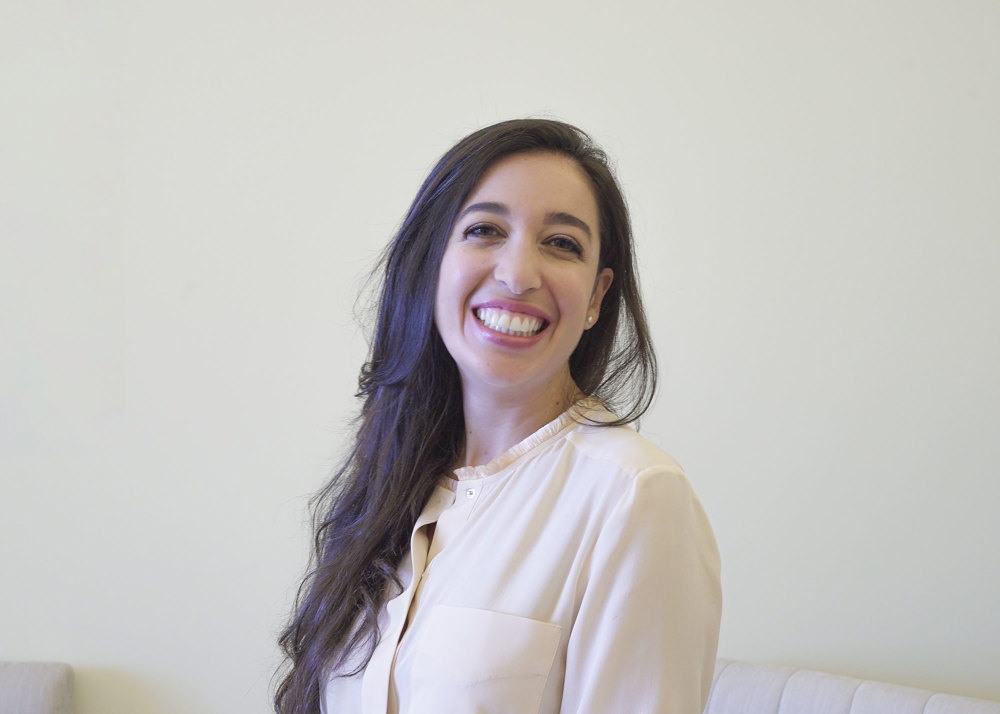 1. We invest in rigorous data
The Middle East is a region with a chronic data crisis. This dearth of data makes it almost impossible to make sound, ethical, or studied decisions because there are so few baselines, standards, and comparators. This is especially true in complex and protracted humanitarian environments, where challenges are so interconnected that the start, middle, and end points are impossible to decipher.
Evidence-led programming is almost impossible to do in this region. And, on the ground, you can easily see the effect this is having on social investments and the communities we are aiming to serve. Rather than a clear picture of what is needed, by whom, and how, we are instead confronted with repeated visible and invisible mistakes that negatively affect the performance of crucial interventions.
Moreover, decision-making without adequate data and transparency is also tainting the philanthropic and humanitarian sectors, raising issues of distrust, and calling into question the legitimacy of programmes that cannot afford to fail given the greatness of the needs they aim to support.
To counter these data gaps, at ZP, we have established a Research & Development Unit to use scientific and quasi-scientific research to guide our strategic interventions and ensure are programmes keep on track. Overtime we have learned the importance of keeping our data agile to ensure our decisions remain timely and relevant.
"We urgently need to challenge the accepted donor-led approach to programming and show some humility towards the people we are trying to help."
2. We give communities a voice and make sure they are co-equal decision-makers
For the power of data to be fully realised, it needs to be gathered in a community-driven and human-centred way. To achieve this, we must elevate community members from research participants to empowered decision-makers. It is their wisdom that can drive agile, complex, and authentic decision-making because only they live the difficult experiences that we as philanthropists are seeking to understand and alleviate.
However, to give true voice to communities, we must be mindful of how we approach our data collecting, and do so not as funders seeking validation, but rather as partners ready to learn.
When we enter critical environments, we should not just be asking communities to give us advice, because that default mindset presupposes that we are the drivers and decision-makers of their futures. Rather, we must be invited in as a guest and build trust through empathy.
As funders must do the hard work of identifying where we are best fit to serve as worthy assets to communities, rather than decide in advance and then retrofit feedback to make it happen. From there, we must then ensure that communities have significant ownership of the programme or platform that we are funding.
Using a research lens that is as inclusive and equitable as possible in the recruitment of community members and that captures the largest diversity of voices makes the possibility for impactful solutions limitless.
This was the case in Saudi Arabia, where we are the researchers and managers of the Albaydha Housing Project in Makkah. Key strategic questions posed great ethical problems, that needed to be carefully navigated through community-centered high participatory research.
For example, how can we design homes that preserve the home living cultures and traditions of their future owners and tenants? In gender-specific focus groups with men and with women, the women became essential research respondents because they shed tremendous light on their lived experiences where their current homes are serve as both assets and burdens on their families.
Likewise, in Lebanon, we have been working with local NGOs to design more equitable humanitarian grantmaking mechanisms that serve the grantees. For too long, small frontline civil society organisations have been locked out of funding opportunities due to limited capacity that prevents them from satisfying cumbersome grant requirements.
Giving voice to constituents and communities is a must if we want to ensure our data is authentic and able to hold our decisions to account.
"For the power of data to be fully realised, it needs to be gathered in a community-driven and human-centred way."
3. We prototype with local experience curves
Grounding decisions in community-led governance driven by high quality research opens immense possibilities for localised solutions. These solutions need to be tried and tested and undergo rigorous and ethical prototyping stages – and time must be given for this to happen.  
Designing for specific experience and learning outcomes can help our prototypes prove concept, which opens the door for iteratively designed strategic interventions that work for wider populations in similar environments.
As the national pilot for developmental housing in Saudi Arabia, the Albaydha Housing Project is heavily investing in research to prototype equitable housing interventions in a community of 6,000 members.
The higher the integrity of the research, the more these teachings can be leveraged to inform scalable solutions in other rural and semi-rural environments. Given this immense responsibility, we are taking the time to learn and time to test, hand in hand with multiple government stakeholders.
Similarly, our research in Lebanon is helping us re-design funding models away from political power dynamics and democratise access to much-needed capital to serve under-supported constituents.
My team and I have completed the prototype of a grant making vehicle that has used this research to build trust amongst younger local community organisations. Our prototype combined funding with co-defined capacity-building requirements reported to us by civil society members to increase the capacity and sustainability of frontline organisations. The result is an engine that can now scale funding into Lebanon with high integrity and higher returns on social investment.
I have made it my personal mission to always give communities and constituents the right and power to hold my team and I accountable to these three methodological responsibilities.
While it is not without challenges, the impact of this approach is indispensable. I have found that only by deeply committing to high quality and authentic research grounded in diverse community voices with time to prototype and learn can we truly honour the Hippocratic Oath and ensure that we do no harm when doing good.
About the writer
Lynn Zovighian is the managing director of The Zovighian Partnership (ZP), a social investment platform that she co-founded with her father, Michel, to enable socio-economic advancement and sustainable collective impact in the Middle East. Headquartered in Beirut, ZP runs a portfolio of humanitarian and social development projects with communities in Lebanon, Saudi Arabia, and Iraq. The ZP Public Office, the family's philanthropic peace building arm has also worked extensively with marginalised and under-served communities in Lebanon and with the Yazidi community in Iraq.