Caitlin Baron, CEO of Luminos Fund, in conversation with Dina Sherif, executive director at the Legatum Centre for Entrepreneurs at Massachusetts Institute of Technology (MIT).
Dina: How does the Luminos Fund do systems change philanthropy?  
Caitlin: Luminos was launched by the Legatum Foundation to tackle a seemingly intractable issue: after decades of progress around the world in making the reality of education possible through seemingly every child, over the last 15 years there's a stubborn last one in ten children around the world who still don't get access to schooling.
It became clear that business as usual would not enable us to reach these last most vulnerable 10 percent of kids. And so, we brought together the very best and brightest ideas from communities, governments, and private philanthropy to drive the innovation necessary to reach the most vulnerable.
Education is, on the one hand, a universal endeavour, but on the other hand, it is inherently local. So, if you don't have a way to engage on both of those levels, you'll never really create truly impactful and lasting solutions.
We launched Luminos with that systems-change lens, realising that you have to be impacting at both those levels in order to achieve sustainable change.
Dina: How have you approached partnerships at Luminos?  And specifically, how have you been collaborating with local government when oftentimes, local government is part of the problem?
Caitlin: I think one of the perhaps counterintuitive things about education is that we tend to think about it from a standpoint of our own children, and we often miss that education is an inherently political endeavour.
Biologically, children around the world learn to read in the same way, but they do so within very different cultural and national contexts. And so when you're funding education, you have to be really comfortable marrying the global and local together.
Education is simply not a space you can move in effectively without close government partnership. At Luminos, we have a national partnership with the Ministry of Education in every country where we work. They have to sign off on our curriculum, they have to endorse it, and they help us figure out where to go.
Our job is to help the children who have either never had a chance to start school or might have started school, struggled to learn, and then been pulled out by their parents. We need to work in partnership with the national systems to be able to reach these children.
In most of the countries we work in, when a child falls out of the school system, there's no ready way for them to make their way back, so that's really where our network of community partners comes into play.
We couldn't do anything without national governments and then at the community level, we simply couldn't be effective if we weren't working in close partnerships with community-based organisations.
To give you a very mechanical example, Luminos runs literacy courses in nine different languages. We couldn't do that effectively if we weren't working through local organisations, and because locally-registered NGOs are running those classes, we tend to have a very different footprint in-country compared to other overseas organisations.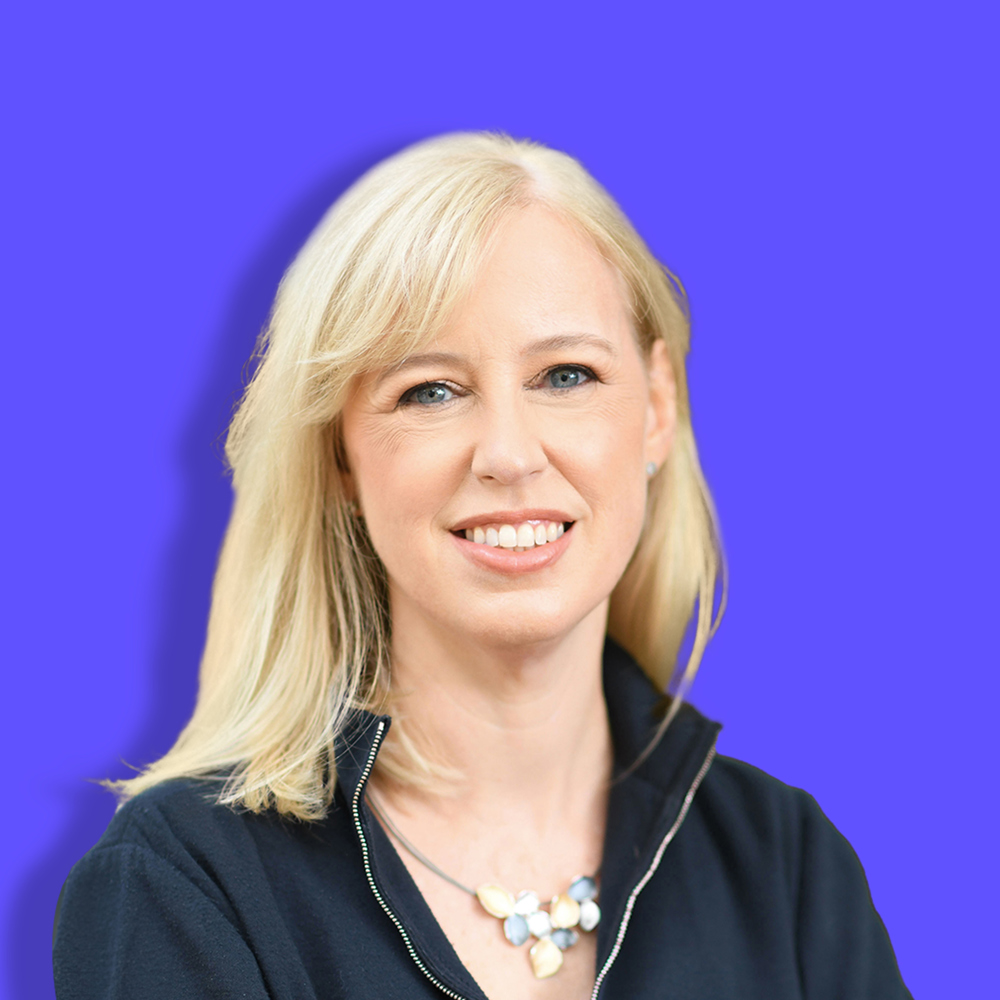 "Our job is to help the children who have either never had a chance to start school or might have started school, struggled to learn, and then been pulled out by their parents."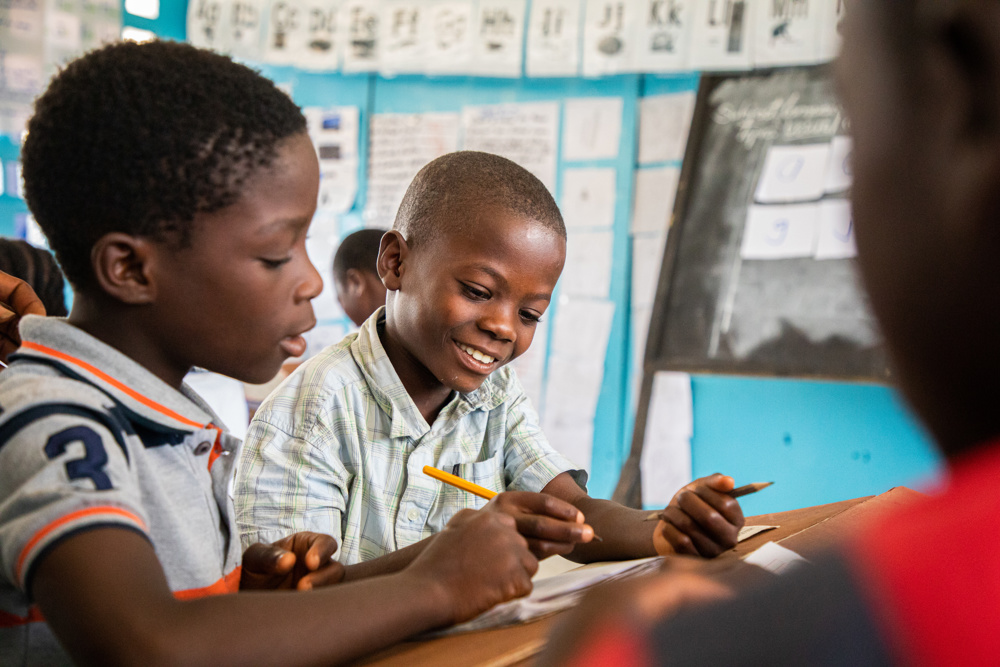 Dina: How often do you have to fail to get to the right solution in these complex systems change approaches that you have?
Caitlin: Great question! So, we run catch up education programmes for children who've missed out on school. We cover the first three grades of school. You would think that there would be a sort of standardised picnic blanket that you could roll out across the continent of Africa and have one solution for everyone. But, unfortunately, nothing could be further from the truth.
We get better every single time we launch a new country initiative, but I will tell you that our team of experts spend six to nine months designing what seems to be the absolutely perfect curriculum for a given country, and without fail, at the end of the first year in every single country, we fundamentally rewrite that entire curriculum.
This is the gift of a model that, in essence, becomes a bit like a petri dish for trying new ideas. This is one of the things that is so hard for governments. They are not in a position to take risks or try new untested ideas. The system isn't built for that and they would pay a huge political price when things fail.
The power of a public private partnership like ours is actually creating that safe space for government to try new things and find models that really work.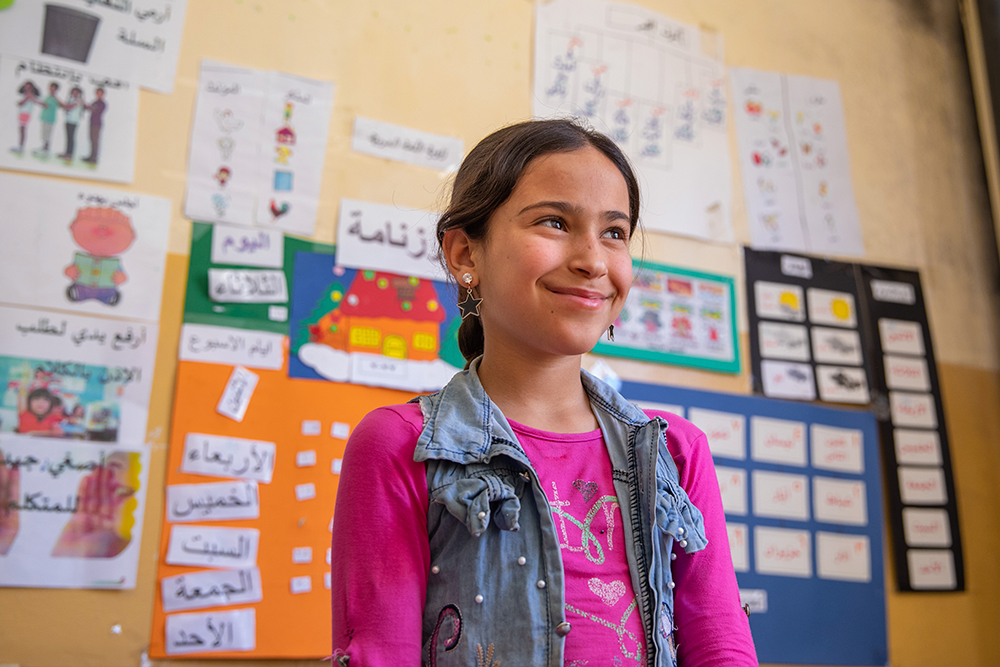 Dina: What advice do you have for how people can efficiently and effectively measure their impact?
Caitlin: In the field of international education, when it comes to external evaluation and randomised controlled trials (RCTs), there's so much more money available today than there was ten or 15 years ago. So, if you want to do a robust RCT, which we've done at Luminos several times, you can find financing for that, which is amazing because they can cost several hundreds of thousands of dollars.
RCTs are important because they tell us at a sort of category level what works for helping the most vulnerable kids learn to read.
However, the challenge is that even the very best external evaluation is only a rear-view mirror. It only tells you how well last year's class learnt to read. It doesn't do anything for the teacher standing in front of a classroom today who's struggling to help her children unlock the light of learning.
So what you really need is real-time programme data, and as challenging as it is to fund impact evaluation, it's several times more challenging to find the funding to build the systems and processes and capabilities that give you that real-time view.
What you want to see is a dashboard showing: which classrooms are thriving? Which are struggling? And where do I need to provide more support?
And to fund that kind of work, you really need unrestricted capital, which as we know, is the hardest to come by. So, one of the greatest gifts that the Legatum Foundation has given to Luminos is just that, flexible investment, which enables us to build those systems that help us not just to know that what we did last year was effective, but also be confident that what we're doing now today for each child sitting before us is effective as well.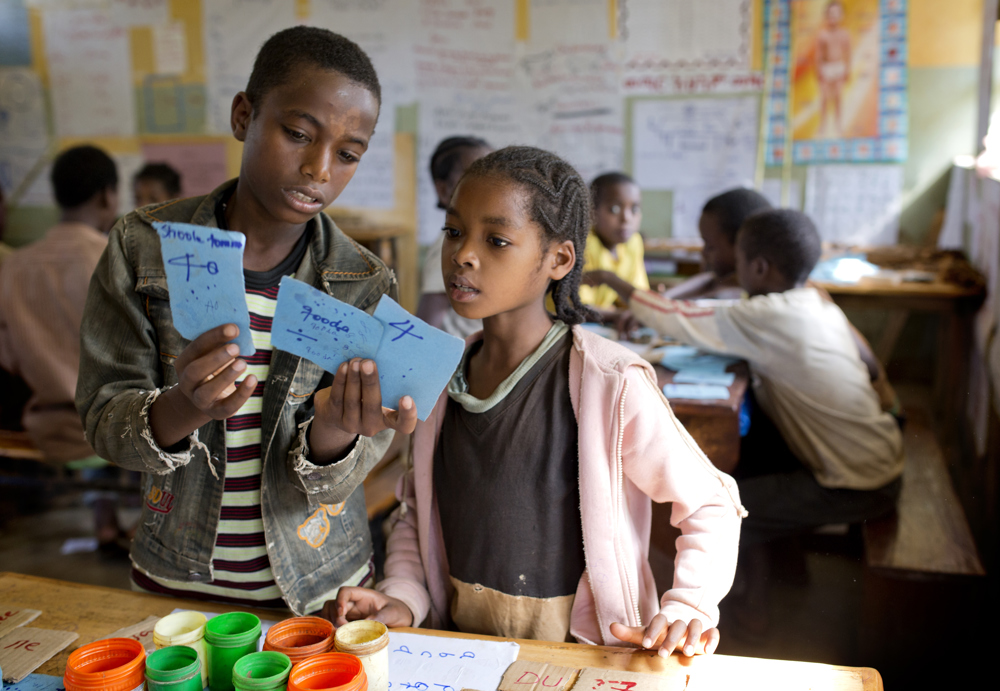 Dina: How critical it was to have an anchor investor or philanthropist like the Legatum Foundation at the beginning of your journeys to get this going. Who would like to start?
Caitlin: I think one of the really great things about collaborative philanthropy is that there is a powerful role for all different types of philanthropists to play. There are some partners that we've had the chance to work with who are really, really excited about funding new things and the adventure and the energy and the challenge of, say, launching a new country programme.
And then there are other funders who are more conservative and would prefer to fund proven models. They want to know that their philanthropic dollars are going to generate guaranteed impact for kids and these are great funders on board to support longer-term initiatives.
We think about philanthropy as a series of puzzle pieces. How do you match philanthropists with the unique talent, expectations, expertise that they're looking to invest in and how do you deliver to make things happen?
We have the time and the breathing room to do that kind of matchmaking at the Luminos Fund, because of the generous support of the Legatum Foundation.
About
Caitlin Baron is CEO of the Luminos Fund, an international education nonprofit dedicated to giving the world's most vulnerable, out-of-school children a second chance to learn. The Luminos Fund, a philanthropic initiative of the Legatum Foundation, is currently working in Ethiopia, Ghana, Lebanon, Liberia, and The Gambia. Prior to the Luminos Fund, Caitlin served as a senior leader within the Michael & Susan Dell Foundation (MSDF).
This interview is an abridged and edited version of a discussion that took place during a Circle webinar featuring: Caitlin Baron, CEO of the Luminos Fund; Dina Sherif, executive director at the MIT Legatum Centre for Entrepreneurs; Nick Grono, CEO at The Freedom Fund; and Ellen Agler, CEO at The End Fund, a philanthropic fund dedicated to ending neglected tropical diseases (NTD).
Photographs supplied by the Luminos Fund.