Nonprofit leaders and policy makers gathered at the 2023 WINGSForum to map a new course for global philanthropy.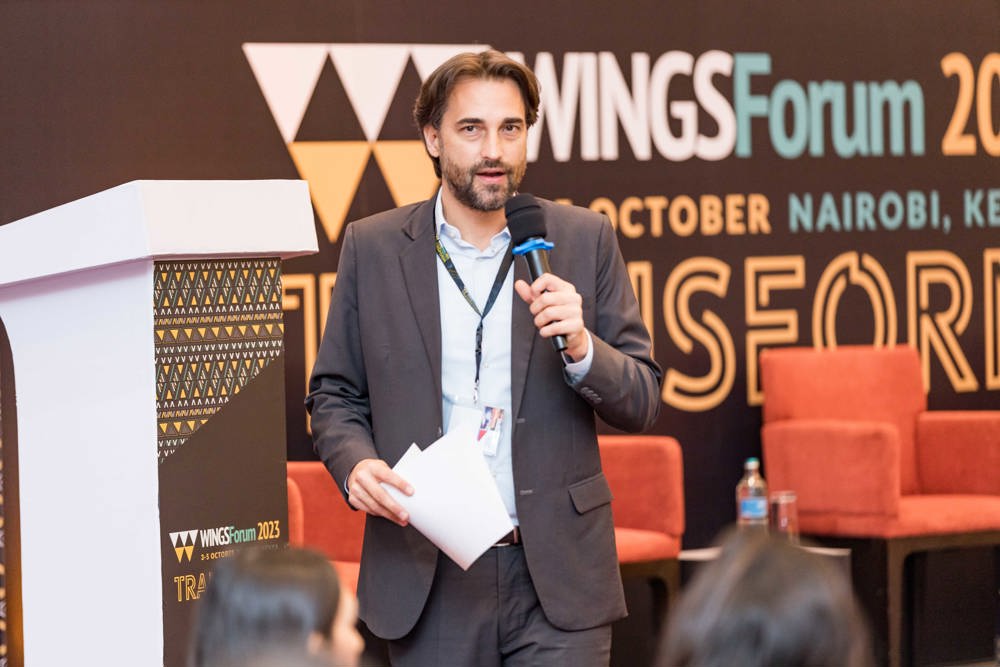 Trust, collaboration, and power dynamics topped the agenda at the 2023 WINGSForum held in Nairobi in early October. More than 350 delegates from gathered in the Kenyan capital to discuss the urgent need for transformation in the philanthropic sector.
Co-hosted with African Philanthropy Network (APN), the three-day conference brought together a mix of foundation leadership, NGOs, civil society activists, development experts, academics, and thought leaders from some 50 countries.
Under the theme "Transform Philanthropy to Transform the World" the participants discussed the need for a transformation not only in philanthropy but also in the collective approach to the world's interconnected challenges such as climate change, income inequality, and the unchecked impact of artificial intelligence.
The forum, which was WINGS' first in-person gathering since 2017, and its first in Africa, featured a series of plenary sessions, member-led workshops, and side events designed to shape a new global approach to philanthropy.
Speakers included: Benjamin Bellegy, executive director of WINGS; Stigmata Tenga, executive director of African Philanthropy Network; Degan Ali, executive director of Adeso co-founder of the Pledge for Change; Somachi Chris-Asoluka, CEO of the Tony Elumelu Foundation; Vidya Shah, executive chairperson of the EdelGive Foundation;  Riaz Nathu, regional CEO and head of programmes and partnerships at the Aga Khan Foundation; Jacqueline Asiimwe, CEO of CivSource Africa, and Txai Suruí, founder of the Movement of Indigenous Youth of Rondônia.
Discussions focused on: challenging established practices, particularly in relation to philanthropy's role in nature, finance, and power dynamics; the involvement of indigenous communities and youth in nonprofit programming; the need for more unrestricted funding and trust-based philanthropy; and shifting power dynamics.
The call to action was clear: philanthropy must adapt, innovate, and collaborate to address current complex challenges and work towards a more equitable and sustainable future. The discussions and insights shared at the forum highlighted the urgent need for a new approach to philanthropy that can make a real difference in the world.
WINGS is a global network and community of more than 200 philanthropy associations, networks, academic institutions, support organisations, and funders, in 58 countries who are committed to growing and strengthening philanthropy to ensure that it reaches its fullest potential as a catalyst for social progress.

The African Philanthropy Network was established in 2009 and it brings together an ecosystem of 67 philanthropy support institutions and civil society member organisations serving different forms of philanthropy currently in 48 African countries.
Read the event highlights here.