The Arab Foundations Forum has partnered with Impatience Earth to offer a series of informative workshops ahead of the UAE hosting COP28.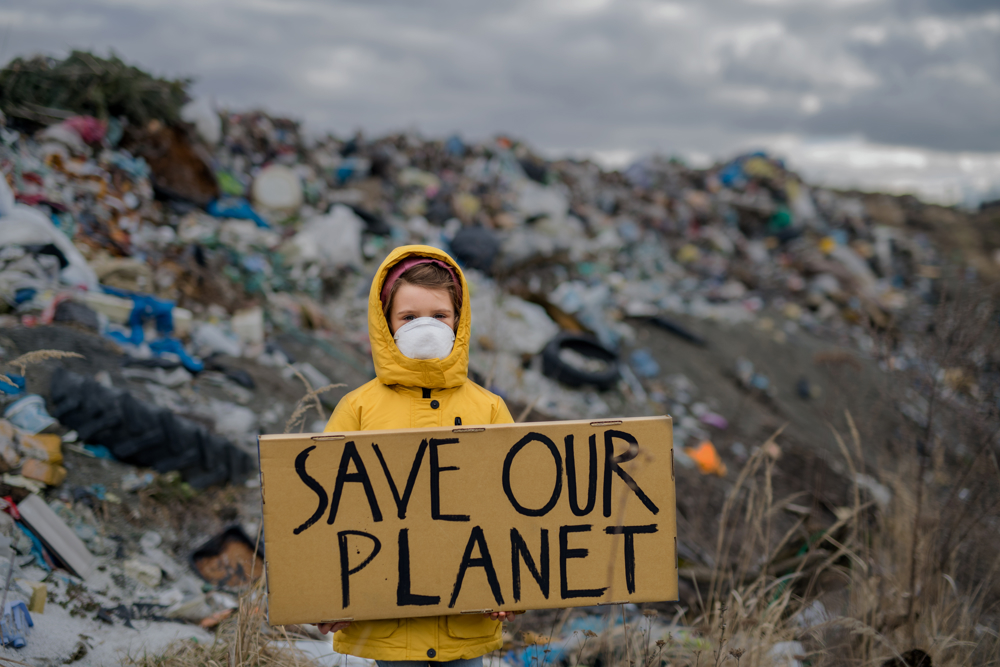 What role can philanthropy play in assisting vulnerable communities in facing and adapting to climate change?
Climate change is already hitting the Arab region hard with temperatures rising twice as fast as the global average, posing a major threat to more that 400 million people.
The Arab Foundations Forum, a nonprofit membership network of donors, funders, and entities operating in the Arab region, has partnered with Impatience Earth, a consultancy offering pro-bono advice to individuals, trusts, foundations, and corporations looking to make donations to the climate-related causes, to offer a series of free workshops.
The sessions, led by environmental experts and advocates, will focus on key climate-related issues linked to specific impacts of climate change on the Arab region, including just transition, activism, policy frameworks, and climate security, among others. 
The aim is to equip those working in the philanthropy space with the tools to integrate climate philanthropy into their organisation's policies and activities. 
Each workshop will begin with a facilitated discussion before opening up into a Q&A session, allowing participants to learn more from the speakers and each other.
About the speakers
Maha Yassin is a research fellow at the Clingendael Institute, focusing on climate security in Iraq and the wider Middle East region. She manages the Basra Forum for Climate, Environment and Security, a network of local environmental, climate and security actors in Iraq, and acts as a climate change consultant.   

Sarine Karajerjian is the programme director of the Environmental Politics programme at the Arab Reform Initiative. Prior to working at ARI, she spent 15 years at the American University of Beirut's Issam Fares Institute for Public Policy and International Affairs.

 Rayan Kassem has been involved in the UN Food Systems Summit lead up and COP processes. He was the West Asia Regional Director for Youth4Nature. He was one of the national coordinators for the Global Youth Biodiversity Network activities in Lebanon and has gained experience in youth engagement for biodiversity protection and climate justice.

Neeshad Shafi is an environmentalist, speaker, and policy-oriented social change advocate. He is the founder of Arab Youth Climate Movement Qatar, on the steering committee of various organizations like UNESCO Youth Climate Action Network (YoU-CAN), and is also a Regional Facilitator at UNEP for the Middle East.   

Aditi Shah is director of Climate Philanthropy at Impatience Earth. She has previously worked with food-system incubator programs and startup social enterprises. She's passionate about how climate philanthropy can help create sustainable food systems and bring about social justice.

Rosine Uwineza is the Philanthropy Advisory director at Impatience Earth. Prior to this role, she focused on systems-change grant making across a range of social justice causes in the UK and sub-Saharan Africa. She wants to see individuals and communities placed at the heart of social justice and transformation.
Session one:  How climate change is affecting the Arab region
Thursday, November 2, 2023
This will cover: a just transition in the Middle East and what that looks like; the power and importance of policy and frameworks; and the impacts of climate on security within the region.
More information and how to register here.
Session two: Climate and food systems: the challenges and solutions
Thursday, November 9, 2023
This will cover: the impacts of the climate crisis on food security and hunger; opportunities to drive systemic change; and links to biodiversity protection.
More information and how to register here.
Session three: Climate and young people: the challenges and solutions
Tuesday, November 14, 2023
This session will cover: the power of incorporating youth voices in climate discussions; opportunities and gaps for youth-led climate action; and the power of activism in driving change 
More information and how to register here.